REFLECTIONS
The Paparazzi
---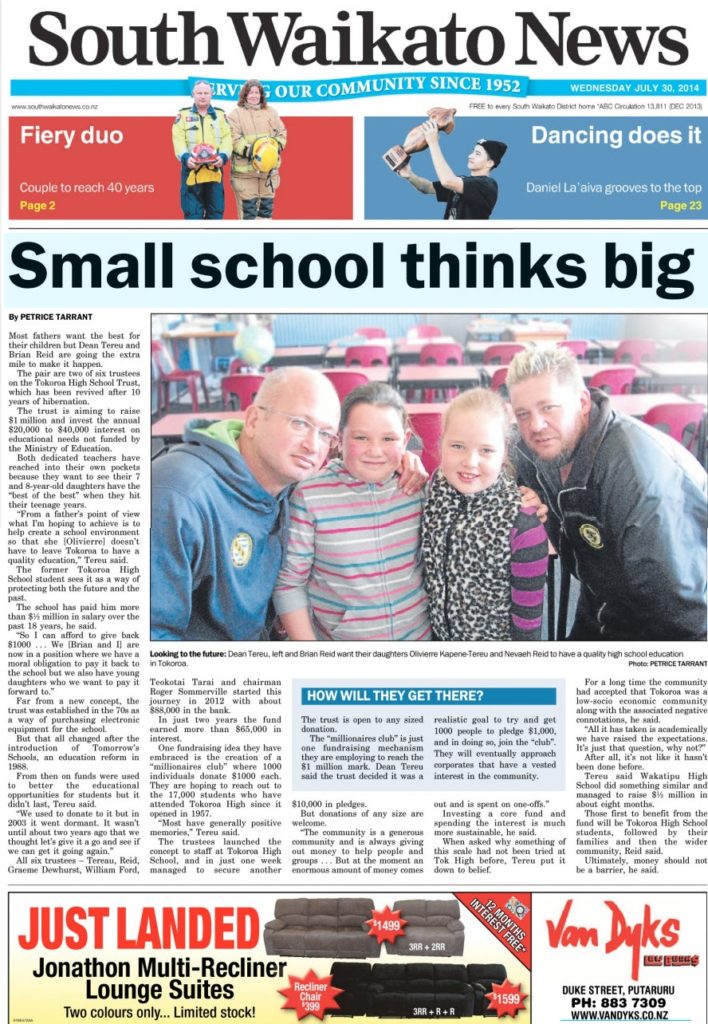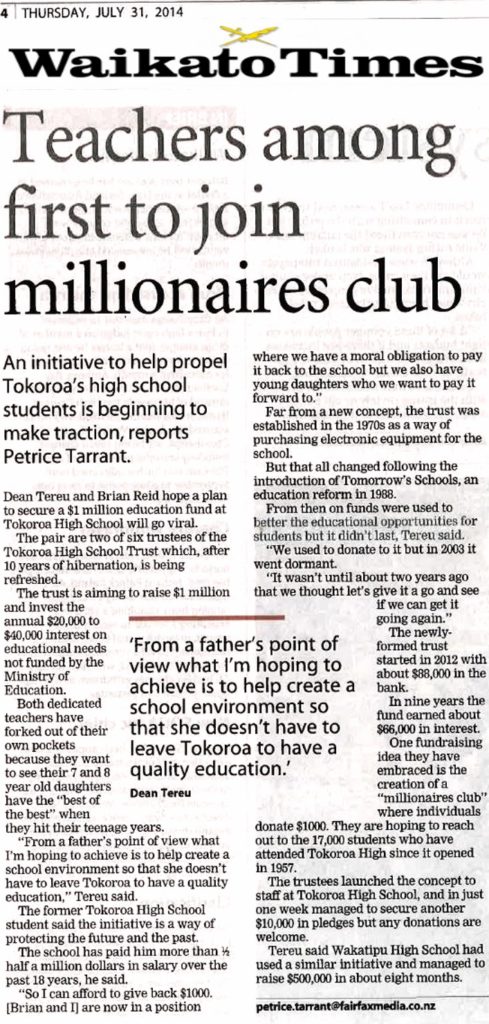 A Note for the Teacher: Jim Wylie – THS 1983
---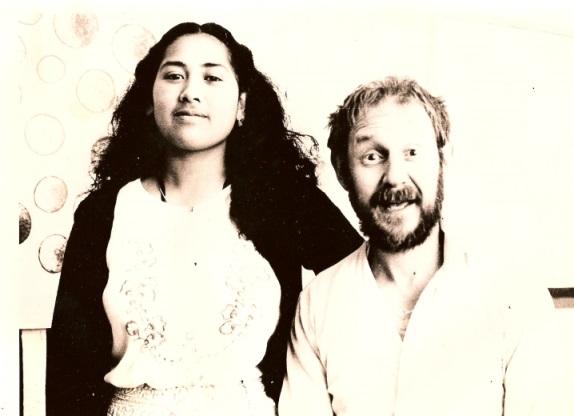 Leafa / Janice Wilson: Artist and Curator of Art at the Waikato Museum of Art & History.
Lives in: Kirikiriroa, Hamilton
A Note For: James R. Wyley, Art Teacher 3rd – 7th Form at Tokoroa High School (1979 – 1983 the years I was at school although he was there much longer than that)
Mr Wyley, Jim, or 'Wyley' to the boys.
There are thousands of stories that thousands of people besides me have regarding the impression that he made on our lives as students of his at Tokoroa High School.
Considering that my daily job involves art and almost every aspect of it says more about the impact that Jim Wyley made upon my adolescent artistic soul.
Growing up in a large Samoan family as I did, there wasn't so much money to go around and therefore very limited experiences to experience besides those things that are free like playing outside. Outside of the Samoan and large family culture, my own ability to access the world was obviously going to be limited.
So when I started art as an option in fifth form, meeting this bearded hippy-like man who seemed to accept me (us i.e. Polynesian, Maaori… 'other') without trying to change me or impose another worldview upon me was, quite frankly, amazing. We were ok. He was ok. No other teacher besides Mr. Robyns (an amazing English teacher) had ever noticed before that we were not meant to be clones of him and or like paakeha, but like ourselves, and not only was it ok, but it was the way it was meant to be.
Jim introduced me to so much that has informed my palette: artistically, philosophically, and even with different foods I had never tasted like carrot cake or Earl Grey tea.
Jim's art room always had a tableau of garlic, sunflower heads, pumpkins of varying colours and beauty and some small carvings or ceramic vases he'd made.
There was a hotplate that was in the senior art space meant for heating up copper-plates to easily apply etching ground, but at interval there would be a group of us chopping veges furiously with Jim so that by lunch time, we could partake of the most fantastical soups.
I think Jim's actions were what enabled him to win the toughest of tough guys and girls over. He never use stand-over tactics to get work out of us, but inspired us from our own experiences. He rarely used artist models from the 20th century and if he ever did, it was to discuss the modern world and why our vision as humanity had changed.
He spoke to us with warmth and genuine interest and he broke with convention by enabling us to move toward that which came naturally to us as in traditional carving, the land around us etc. and then work toward the euro-centric art historical models. It was revolutionary.
He introduced me to and a whole generation of Tokoroa kids to Brian Eno, Cluster, Handel organ concertos, Vangelis, and allowed us to play him Malcolm McClaren, Bob Marley and Kraftwerk back which he in turn loved as well.
We looked at the Bauhaus and Walter Groepius, the Pre-Raphaelites, John Ruskin, Albrecht Durer, Gothic and Graeco-Roman architecture. The boys carved the most amazing whakaaro and we all had a go at throwing cylinders, making oil painting and learning how to apply it. Calligraphy, Of the Just Shape of Lettering by Albrecht Durer when meant everybody knew what Roman lettering was and how to achieve a serif.
His nurture of these Maaori, Dutch, Pacific Islands and Chinese kids in Tokoroa has probably produced in excess of 100 people who make some kind of living from art and art education if not only making art for the sake of creativity.
Jim Wyley gave all of those students he taught the greatest gift a student could ever receive in a place like my home town; he gave us an introduction to the greatness of our selves.
Alofa tele atu Jim!
Leafa
ref: http://www.schoolkit.co.nz/a-note-for-the-teacher-jim-wylie-tokoroa-high-school-1983/
On the Box
---
Part 1
Part 2
Where are they now?
---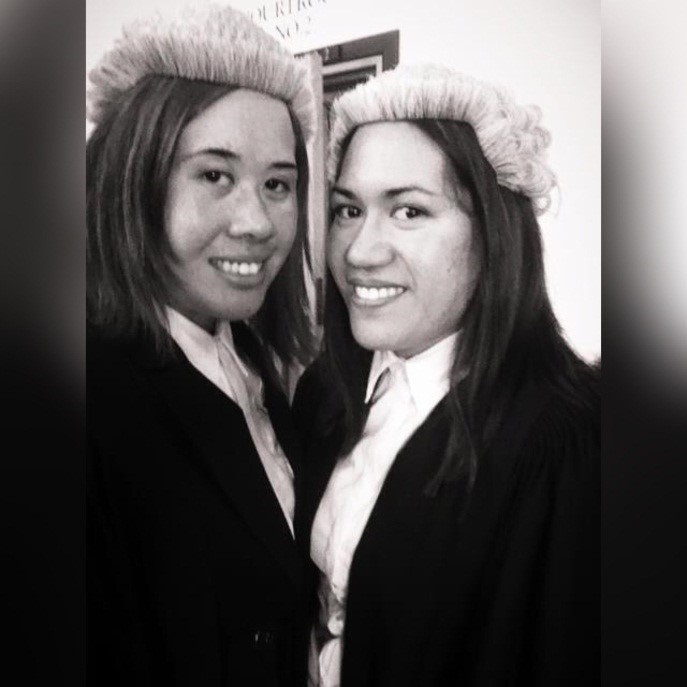 Tokoroa High School certainly made a positive impression on the James family and they were more than happy to give back to their old school when past student Kathryn popped in for a visit recently. After an extended catch up with her teachers, Kathryn was keen to help sponsor one of the girls' football team for their tour to Rarotonga in July. She even managed to convince her sister Melissa and mum Jane to also help out! This kind gesture was warmly received and the family was pleased to be able to give back.
Melissa is currently working for Public Defence Service and has been there for almost 5 years. Before becoming a criminal defence lawyer, she worked at the Rotorua District Court as a Legal Research Counsel for the 5 Judges there for 3 years. She graduated in April 2008 with a Bachelor of Laws and a Bachelor of Arts from Waikato University.
Kathryn graduated from Waikato University with a Bachelor of Laws in 2010. She then progressed to the Institute of Professional Legal studies where she sat her bar exams and is now a qualified and enrolled Barrister and Solicitor of the High Court of New Zealand. She then studied toward a Masters of Laws majoring in Corporate and Commercial Laws with both University of Auckland and Auckland University of Technology. Kathryn will graduate in July, 2016. Incredibly she has also studied towards a Bachelor of Health Science majoring in Psychology with the Auckland University of Technology. Now currently studying towards her Bachelor of Medicine and Bachelor of Surgery with Otago University in Dunedin and aiming to graduate by 2021, Kathryn has the world as her oyster..
These are an outstanding set of achievements from a fantastic pair of sisters, who has gone on to do truly wonderful things with their lives after graduating from Tokoroa High School. Kathryn rather sheepishly asked "I hope you are proud of us sir!" Safe to say the whole Tokoroa High School community are extremely proud.